Defensive Driving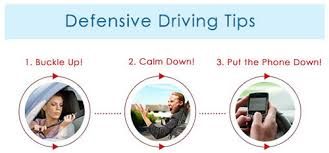 The National Safety Council's Online Defensive Driving Course
Click on the link below to get started!
King-Clark is now offering a $10.00 discount when you take the defensive driving course online.
Simply enter coupon code 581 at check-out when you follow the link below. The price will go from $39.95 to $29.95!
http://www.safetyserve.com/ax/?m=6&id=30
NY's #1 Point & Insurance Reduction Program
Lowest price - no hidden fees – free certificate
Save 10% on your car insurance for 3 years
Reduce up to 4 points off your driving record
State-of-the-art, fully narrated online learning
Free processing with the NY DMV
Take at your own pace – log in/out as needed
NO FINAL EXAM!
How do you get your insurance or point reduction?
Upon completion, NSC will mail a Certificate of Completion to the address you provided and will electronically notify the New York State (NYS) DMV
If you are eligible, the DMV will automatically apply the point reduction to your driving record
You are responsible for submitting the Certificate of Completion to your insurance company, who will automatically apply the reduction to your policy
Who should take this course?
New drivers just receiving their driver's license
People who spend a lot of time behind the wheel
Violators who have incurred points on their driving record
Anyone who wants to lower their insurance cost
10% Insurance Premium Reduction
Take DDC-NY online defensive driving course or in the classroom and save on your insurance costs. Don't wait until your premium expires. Take DDC-NY online defensive driving course now — and earn your insurance and point reductions.
You'll receive up to a 10% reduction on your motor vehicle collision and liability insurance premium each year for three years.
The reduction applies to the base rate of your automobile and motorcycle insurance premiums, provided you are listed as the principal operator. Check with your insurance carrier for specific details on your total savings.
Up to a four-point reduction on your driving record:
DDC-NY online defensive driving course may also allow you to receive up to a four-point reduction on your driving record. The course may be taken once every 18 months for the point-reduction benefit.
How long is the course?
All online defensive driving courses approved by the New York DMV are required to be no less than 6 hours. This online defensive driving course fulfills that requirement. Our online defensive driving course is fully narrated, providing an easier user-experience than other courses that require reading through content or which charge an additional fee for narration. You may take the online defensive driving course in increments at your leisure, with a convenient built-in bookmark feature that allows you to return where you left off. Please note the course must be completed within 30 days